The typical products and cuisine of Piedmont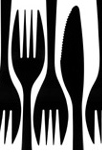 Piedmont is rich in local products, ie products that have received the European Union Eco-DOP (Protected Origin) and PGI (Protected Geographical Indication). The PDO is a mark of quality that have those foods whose quality depends on the territory in which they are produced. The PGI is an eco pr those agricultural products and foodstuffs whose quality is linked to a geographical area and area of production and / or processing accurate.
The Piedmontese PDO
Cheeses:
Bra.
Castelmagno.
Gorgonzola.
Grana Padano.
Murazzano.
Raschera.
Taleggio.
Toma Piemontese.
Robiola.
Then: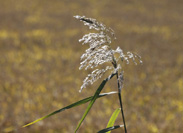 Rice Baraggia Biella and Vercelli.
Italian sausage cacciatore.
Tinca Golden Hump Pianalto of Poirino.
PGI Piedmont
Castagna Cuneo valleys.
Strawberry and red apple of Cuneo.
Tonda Gentile delle Langhe.
Leek Cervo.
Mortadella Bologna.
Salame Cremona.
Piedmontese cuisine
In Piedmont also contains other features that make the exquisite and unique cuisine. Regional recipes are made unique by the use of certain characteristic as truffles, Barbera or Barolo and cheese. Risotto and fresh pasta are often enhanced by truffle, like ravioli del plin with truffles, boiled meats such as braised in Barolo and Barbera or RIS Cagnoni (risotto with cheese).
Below is a selection of products Piedmont cuisine:
Bread and pasta:
Grissini, invention Piedmont, product export to international success.
Ravioli Plin, pockets of dough filled with egg meat.
Tajarin, thin egg pasta noodles made in house, typical of the area of Cuneo.
Risotto.
Rabaton plain between Alessandria and Tortona, a mixture of ricotta, eggs, spinach and more.
Miacce, salty and crispy waffles, typical of the province of Vercelli.
Sausages:
Salame di Cuneo.
The Doja, sausage covered with melted lard. Debìve its name to the container in which it is prepared, a basket of clay just Doja said.
Mortadella liver, called fidighin, accompanied by Barbera brulee and mashed potatoes.
The Meiron'd crave, goat pickled smoked.
I sausage-shaped or duck, or goose neck full flavored.
The white hen Piedmont.
Head in the box, sausage meat offal (head, throat, tongue and throat of the pig fat).
Bresaola Ossola, veal and spices (pepper, cinnamon, cloves, thyme and white wine), sometimes also made with the horse.
Among the many desserts you mentioned:
Bicerin, drink cocoa and coffee.
The pralines, which takes its name from the famous maschra Piedmont and Turin is an invention consists of a paste with cocoa, sugar, cocoa butter and hazelnuts from Piedmont.
Bonet ( "hat"), pudding, made with chocolate and amaretto.
Scallops, cookies produced in several flavors: chocolate, coconut, pistachio, lemon, etc..
I krumiri, V-shaped biscuits, produced in the area of Casale Monferrato.
I baci di dama (eg those of Tortona).
The hazelnut cake.
Amaretti.
Nougat of hazelnuts.
Bicciolani, spicy cookies.
Mustaccioli, cookies, wine and spices.
The honey, produced a po 'throughout the region.
Liqueurs
Peanuts Chivasso.
Liqueur.
Vermouth, aromatized wine as an aperitif invented in Turin in 1786.
Some typical dishes of the Piedmont
In noverese, area of paddy fields, you can sample such as paniscia, risotto with beans, bacon, pork rind, sausage and cabbage, in the Cuneo mostaccioli, cookies, wine and spices.
A famous recipe of the Lake Orta located between the provinces of Novara and the Verbano-Cusio-Ossola, is the tapulon, donkey meat.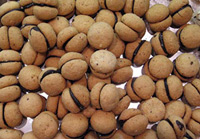 In Turin, a typical dish is golden tench Pianalto of Poirino traditionally fried and then marinated in an emulsion of vinegar, white wine and herbs. Moreover, the snails Cherasco, in the province of Cuneo, and those of pomatia and aspersa.
Among the desserts, the macaroons are to be nominated, particularly those of Mombaruzzo (AT), Valenza (AL) and elsewhere in the province of Alexandria, the Bicciolani, biscuits products Vercelli, the Bonet, pudding originates from the Langhe, the scallops, cookies produced in various flavors (cocoa, coconut, pistachio, lemon, etc..) in the province of Biella and Turin, and finally kisses the lady, famous the Tortona ( AL).
Among the sauces stand bagna cauda and her husband, mustard, grape, very good to accompany cheese or boiled, you can taste a bit 'in the region.
In Pellice Valley and the valley of Chisone is produced Sarasso of fen, or ricotta Hay, with a distinctive grassy aftertaste.