Holidays in Piedmont
Piedmont welcomes tourists by offering multiple possibilities: from art marvels to the sport, from the spa to the food and wine tour. The region offers a perfect combination of art, nature, culture and relaxation.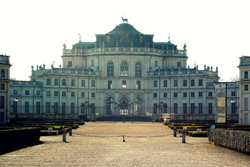 The visitor can devote to the visit of art cities, such as Turin , Cuneo , Asti , Alessandria , Novara with their historic buildings and interesting museums. You can follow routes that lead to the discovery of medieval castles and Romanesque churches , medieval villages or famous places of worship, as the Sacred Mountains of Piedmont, in a very attractive natural environment and being part of the World Heritage Site of 'Unesco.
It also includes the famous Savoy residences , with their lavish rooms and gardens. Even for fans of contemporary art in Piedmont and its capital offer exhibits and very important events in the international contemporary art scene.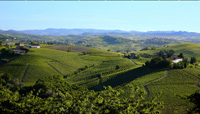 Nature is one of the most important tourist and economic resources of the region. Think of the fascinating hills of Piedmont, as the Langhe and Monferrato, the alpine valleys, like the Valsesia, or val Formazza, green and flowering in spring or a popular destination for winter sports enthusiasts, but also to two beautiful national parks , the numerous parks and nature reserves, where nature varies from stone hills, dense forests, the rolling hills, the mountain cliffs. And then the two lakes , Lake Maggiore and Lake Orta, with their fascinating islands and surrounded by famous towns. Do not miss the magnificent gardens surrounding the palaces and villas, with their wealth of plant and animal species.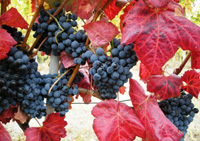 And how not to visit the Piedmont for its outstanding culinary tradition ? The hills of Piedmont are the places of production of some of the wines most famous Italians, such as Barbera, Barolo, Moscato.
The typical products of this region - the famous sweets of Piedmont hazelnuts, rice, truffles, cheeses and many more - are reworked in delicious recipes of Piedmont cuisine, as the bagna cauda, ??boiled meat, risotto, the chocolate, the amaretti, kisses lady, just to name a few. Piedmont is also home to the Slow Food, which every year organizes major international events such as the Salone del Gusto and Terra Madre.