Welcome to Asti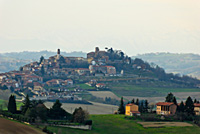 Originally Ligurian settlement, then became a Roman city under the name of Hasta Pompeia (89 BC), as now evidenced by the Red Tower. After being Lombard duchy, the eleventh century was a flourishing free commune. Until the thirteenth century Asti was one of the richest centers of northern Italy as a strategic center of trade and banking. In the sixteenth century came the Savoy.
In 1797, following the unrest of the revolution French, there was a revolution against the government Astesiano Savoy, which led to the proclamation of the Republic of Asti. This only lasted three days and ended with the shooting of the insurgents. In 800 were pulled down most of the medieval walls, within the project of urban modernization and construction of the city.
The city lies on the left bank of the river Tanaro and is inserted in the hills of thriving area of Monferrato, known for its culinary traditions and its artistic beauty, rich with many examples of Romanesque art.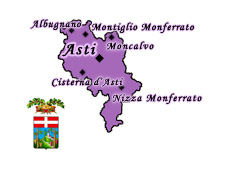 The province of Asti